5 Activities You Can Do in a Group of 5 so You Can Have Some Fun Without Breaking the Rules
Planning an outing with your friends has never been easy, from conflicting schedules to finding something everyone will enjoy. The current safe-distancing measures has steepened the challenge with greater restrictions in planning the perfect outing! Nonetheless, we hope to make life a little easier for you guys by curating our very own list of exciting activities you can partake in with your 4 best friends! 😉
1. Board Games
Bond over board games with some of your closest friends by heading down to board game cafes in Singapore! If you have ever had one of these sessions with your friends, you will know how competitive it can get with people screaming across the room at one another. But that's what makes the experience even better right? Check out some of our top picks and start booking your next outing now so as to indulge in a great selection of food, drinks and games!
24 Purvis Street Level 2
Singapore 188601
Operating Hours: varies
Tel: +65 6259 1913
39 North Canal Road
Singapore 059295
Operating Hours: 12pm – 2am
Tel: +65 9018 1882
60A Prinsep Street
Singapore 188664
Operating Hours: 11am – 2am
Tel: +65 6334 4426
2. Escape Room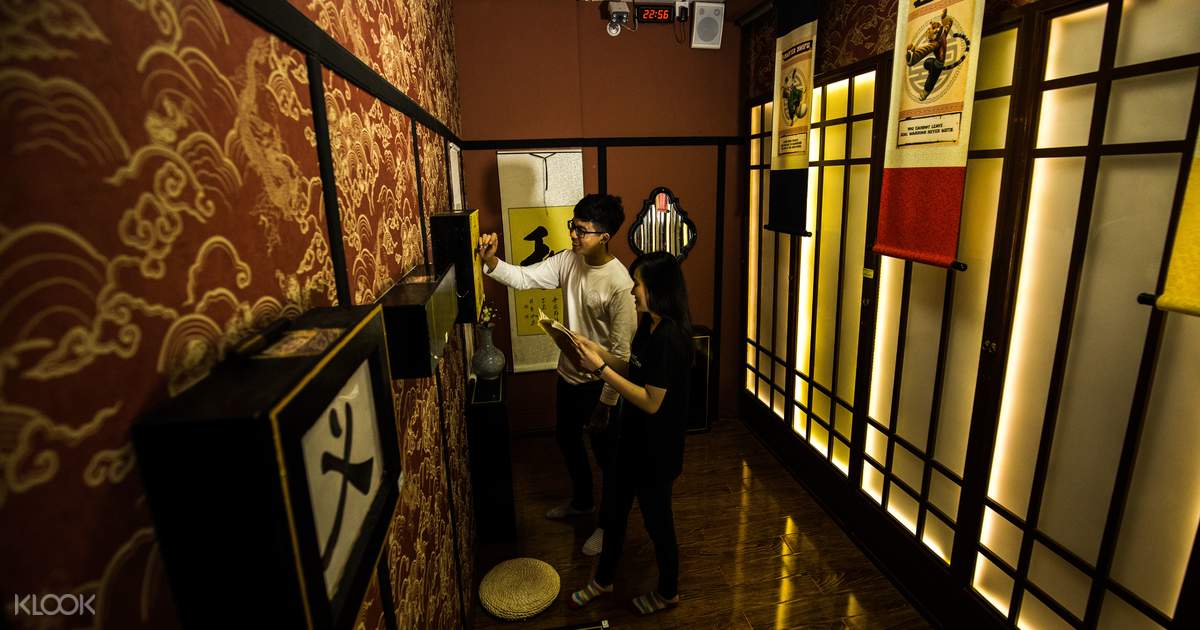 Think you are up for a challenge? Have a go at solving mind-boggling puzzles as you take on an escape room which will put to test your teamwork and brain power! Check out Timeout's latest article on The Best Escape Rooms in Singapore to set your hearts racing and we guarantee a fun afternoon with your closest friends.
If you watched the 2017 mystery film Murder on the Orient Express, you will be excited to know that a pop-up experience called Once Upon A Time on The Orient Express will be opening this December on our sunny shores. The attraction features the famous Orient Express Train which will be shipped out of France to Singapore for the very first time. Patrons will also get to roleplay as detective Hercule Poirot in their very own escape room in one of the carriages. Do purchase your tickets online via Sistic now!
3. Museums
With museums and galleries open in Singapore, plan an outing with your friends and family and get lost in the rich heritage of Singapore. It is also a great excuse to shy away from the sweltering heat while doing something fun and exciting! Check out Timeout's article on the Best Museums in Singapore to start planning your next trip down our country's history.
4. Exercise
Exercising is always easier with friends by your side to constantly motivate and challenge you! Check out some of the fitness activities you can do with your friends to shed some of the weight you put on during the Circuit Breaker period!
(a) Cycling
Ever since the circuit breaker started, cycling has become the new national hobby with its popularity clearly demonstrated along the pathways at East Coast Park. Besides getting some exercise in your day, cycling also offers much of Singapore to explore! Even if you do not own a bike, check out some of the bike rental services at parks or join a bike tour to discover some of hidden places in Singapore now!
(b) Exploring Islands
Island hopping is now the next closest thing to travelling 'outside' of Singapore as travel restrictions make it near impossible for you to fly to a new country. Many of the smaller islands around Singapore such as Pulau Ubin, Coney Island and St John's Island are still open for you to explore! So why not take this chance to plan your next group outing to one of our very own islands and visit places you would never think of given regular circumstances!
5. Catch-up over a Meal
If you are planning a gathering to celebrate a special occasion, why not grab a meal with your friends and family? Everyone loves food and catching up over a meal offers you the perfect opportunity to chatter to your heart's content.
However, beyond the normal meal at a restaurant or café, why not opt for something more unconventional by planning a picnic for your closest friends? If you are concerned about putting together the food and components, fret not as there are plenty of fancy picnic packages in Singapore! Having a picnic is also the best way to practise social distancing as you can set up your lavish spread anywhere you want!
---
What are you waiting for? Grab four of your closest friends now and start planning your next day out! Be sure to check out the CardsPal app for deals and discounts so you get to have fun while scoring yourself some great savings too!
Check Out Our CardsPal App!
Keep up to date on the latest deals out there so you can decide where to head to for your next meal or where to enjoy some travel and retails offers! Download the CardsPal app now as we show you the best deals in town so you never have to miss a deal again! Get to know us here. Download the app on the App Store or Google Play Store now and get the latest deals, tailored according to the cards you own!